Ad Disclosure: Betpack is an affiliate website. We may earn commission if you register to a bookmaker via links on our platform. Learn more information and please gamble responsibly.
Show All
Android
IOS
Web Apps
How to Bet on Your Android Device
Betting on Android devices is pretty straightforward. You must follow a few basic steps and watch out for specific parameters to have the best experience. As an amateur punter, finding the right sports betting platform can be a struggle. Let's walk you through the fundamentals of online sports betting to ensure you get the best experience.
Step 1
Find the Right Sports Betting App for Android
This is the most difficult step in the entire process. You must consider several parameters before signing up for a new platform. Browse our list of Android sports betting apps to find the top contenders near you. We review elite platforms individually to help break down every important piece of information.
Step 2
Sign Up and Make the Initial Deposit
Once you find the best sports betting app, sign up and deposit the initial amount to start betting on your favourite sports. Follow the signup instructions, share your credentials, and wait for the platform to verify the details. Once your betting account is live, claim the welcome bonus and start betting.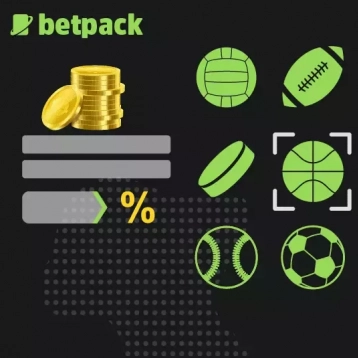 Step 3
Wager on Your Favourite Sports
The top sports betting apps have access to the widest betting markets. Find youral event and compare the odds before placing a wager. Elite Android apps accept all the popular payment methods, like debit/credit cards, bank transfers, eWallets, cryptocurrencies, etc. Find a betting app that accepts your preferred payment methods so you can start gambling.
Step 4
Withdraw Your Winnings
Once you win a few hands, it's time to withdraw your winnings to the bank. Make sure to familiarise yourself with the sportsbook's payment terms and conditions before raising a withdrawal request. Most betting apps have monthly withdrawal limits. Read the bookmaker's withdrawal policies before signing up.
Check License and Security
The best sports betting apps are licenced by reputable global organisations. Keep an eye out for the betting licence before signing up. Authorities like the UK Gambling Commission (UKGC) and the Malta Gaming Authority (MGA) are top-rated. Sportsbooks licensed by these organisations are safer as they must follow stringent security protocols to continue serving new customers.
Elite sports betting apps offer a range of fantastic bonuses to entice new customers. These promotions can massively boost your bankroll without increasing the risks. Our experts find, rank, and compare the top deals to make your life easy. So, keep an eye out for the top offers before signing up for online sports betting.
Analyse the Betting Variety
Elite sportsbooks have access to a wide range of betting markets. These markets allow punters to find and wager on their favourite sporting events. If you have a particular sport in mind, check out our list of the top bookmakers and find an operator specialising in that sport. From the best football betting apps to horse racing, you will find so much more here.
One of the basic criteria for shortlisting the best mobile bookmakers is a wide range of payment options. Find an operator that accepts your preferred payment method. This should not be difficult since every betting app accepts all the popular payment methods like debit/credit cards, bank transfers, e-wallets, cryptocurrencies, etc. And we have shortlisted the top candidates for you on Betpack!
Pros and Cons of Betting with Android
Pros
Betting available round the clock
Sportsbooks can be accessed on the go
They offer exclusive promotions
The bookmakers cover several betting markets
A wider selection of betting apps
Cons
Some apps lack the features of a desktop site
Betting on a small screen might be difficult for some
Unlike iOS betting apps, Android betting apps are unavailable on Play Store
Betting on Android vs Betting on iOS
If you are new to mobile betting, you must familiarise yourself with the differences between iOS and Android for the best user experience. Betting on both platforms has its share of similarities, benefits, and drawbacks. Here's a quick analysis of each to help you understand the fundamentals.
Betting on Android
Fast, effortless, and convenient interface
Vast Selection of Betting Apps
Limited Features
Less data usage compared to iOS apps
Betting on iOS
Easy navigation and high quality interface
Some apps may not available on iOS
Feature packed games
Requires more storage
Frequently Asked Questions
Is Sports Betting on Android Safe?
Most Android sports betting apps are licenced by reputable global organisations. Hence, they must follow strict protocols in line with government regulations. As a result, betting apps protect user credentials from unauthorised access. Hence, your personal and financial credentials are safe on licenced Android betting platforms.
Where Can I Find Android Betting Apps?
Most of the top betting platforms have Android apps listed on their websites. You will have to download individual .apk files since Google doesn't allow betting apps on the Play Store. This isn't much of an inconvenience, as Android is an open platform, which makes content browsing a breeze.
What Is the Best Android Betting App in South Africa?
There are several popular Android betting platforms in South Africa. Our experts shortlist the top apps periodically, so you have access to the best operators. Browse our list and compare the top options to find a reputable betting app. We recommend filtering the platforms according to your preferences for the best experience.
How Old Do I Have to Be to Use Sports Betting Services in South Africa?
The minimum age for sports betting in South Africa is the same as in the rest of the world. Punters must be 18 or older to access all forms of betting in the country. Players are responsible for complying with the rules. Betting operators have the right to revoke or suspend suspicious accounts without prior notice.